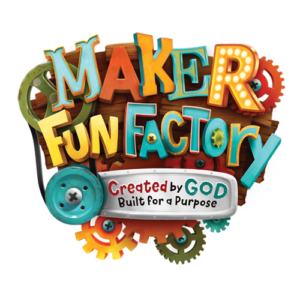 "Maker Fun Factory" Vacation Bible School: A world where curious kids become hands-on inventors who discover they are lovingly crafted by God.
Our week of Maker Fun Factory VBS will be the best way to kick off your child's summer!  Our program is open for potty-trained preschoolers through rising 5th graders. Interactive games, cool science experiments, awesome music, snacks fit for a hungry inventor and Bible lessons that will help your child discover God's love for them! What a great way to spend the first week of the summer! Join us!
Dates: June 26 -30, 2017
Hours:  9 am – Noon, Monday through Friday
Cost: $30 for the first child of a family, $25 for the 2nd child, $20 for the 3rd child, $15 for any additional children in the family. Scholarships are available for those families in need of assistance. Please contact the VBS director if you would like to request a scholarship.
Contact Information: Director – Meghan Jones, meghanrjones@gmail.com
Thank you for your interest in our Vacation Bible School program.  Registration for the 2017 VBS is currently FULL.  We hope that you will keep us in mind for next summer and encourage you to check out our LOGOs youth program in the fall!  Please contact our director, Meghan Jones, at meghanrjones@gmail.com with any questions.
We would you love for you to be involved as a volunteer for any length of time!  It is an awesome experience to help lead the children through this week of fun-filled learning and discovery of God's love. Please contact VBS Director Meghan Jones at meghanrjones@gmail.com to hear about opportunities to volunteer for the full week or just a few days. Middle school and high school youth are a big part of our week to help lead VBS. Let us know if you can help!